☕ SPECIALTY COFFEE

100% Arabica & small batch roasts

🎨 SUPPORT ARTISTS

Proceeds go directly to artists

🔥 ROASTED IN BK

Roasted fresh in Brooklyn, NY & shipped nationwide
ARTISTS ARE THE HEART OF ARTBEAN COFFEE
Artbean Coffee is the perfect way for you to enjoy specialty coffee while supporting artists. Thanks to proceeds from your purchases going right back into their pockets to fuel more of what they do. Welcome to our community of passionate creatives.
👋 This is Joy Tien - @tienmomo.art
Check out her artist spotlight interview - HERE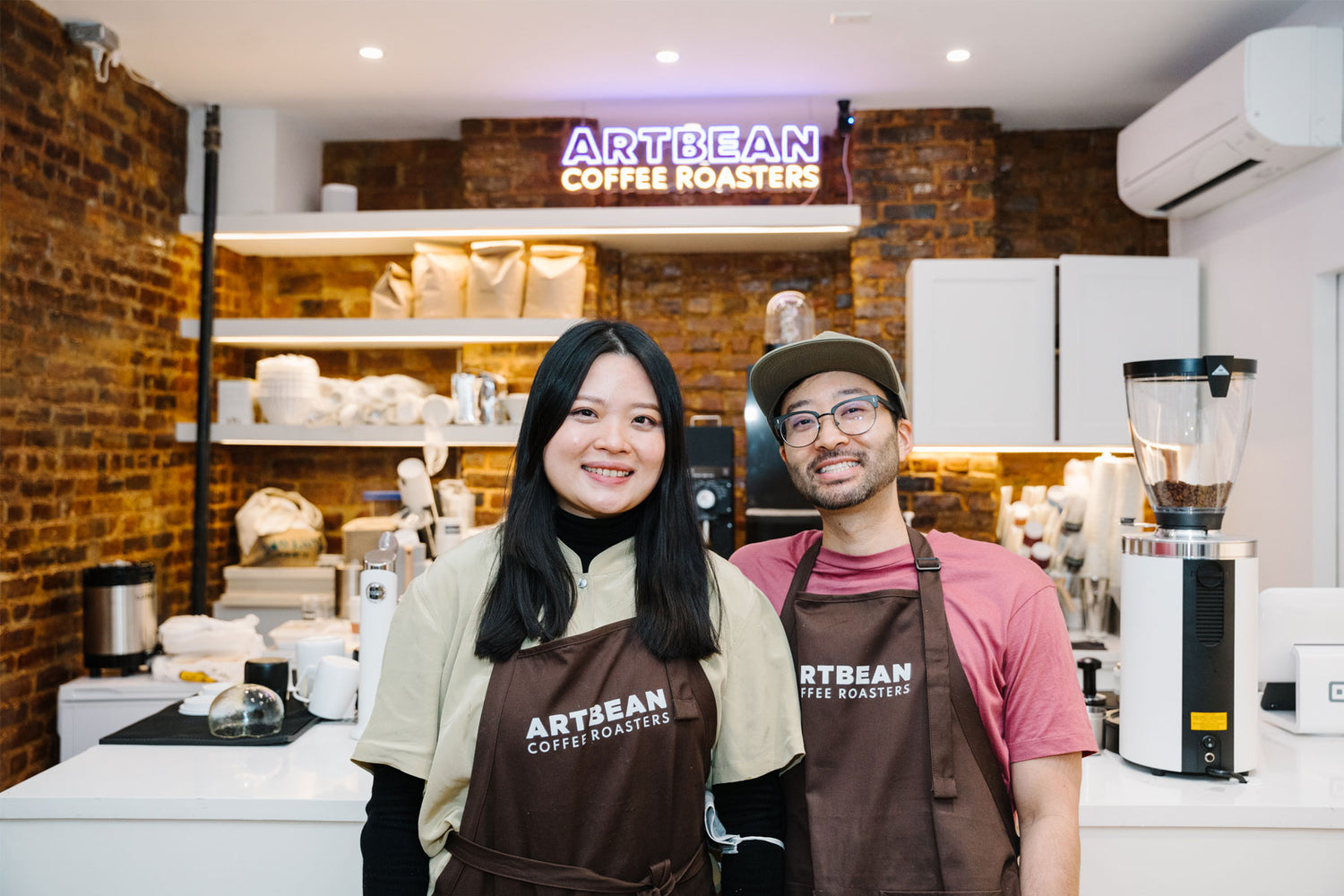 A NOTE FROM KHANH & SPENCER
We believe that it's more important than ever to focus on the creativity, craftsmanship and the quality of all that we love. That's why we only roast high quality, 100% arabica coffees in small batches. And it's why we partner with artists to make their work a part of every cup. You're supporting artists who do what they love - while enriching your daily routine with something special.
OUR STORY
IN THE HEART OF CHINATOWN, NYC
19 Doyers Street
New York, NY 10013
• Weekdays 8-6
• Weekends 9-6
LOCATION & MENU